Streaming Media with Kanopy
Thanks to great community feedback, Kanopy is now available at GCC. Login, create an account and you're ready to start streaming, creating playlists and clips.
Need help with your research?
Watch this short video for some tips.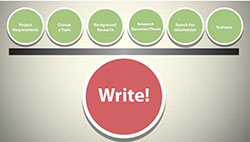 Host to a Hackathon
GCC Library hosted the Valley Hackathon on Friday, 11/13. Impressive bunch of local high school students worked hard on projects for the City of Glendale.

Last Updated 11/18/15 ajl